Transducer Mounting Boards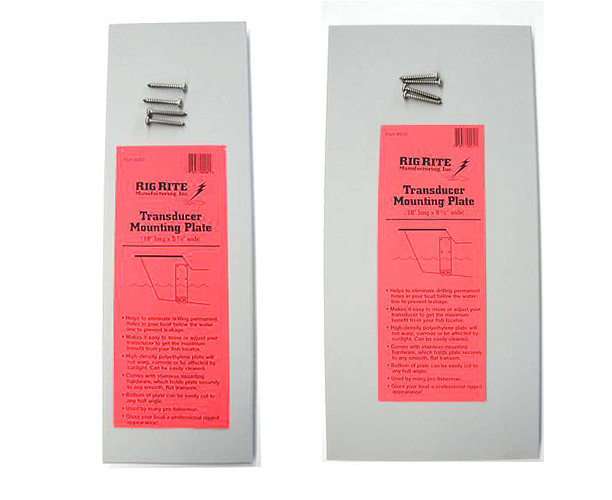 PART #900 – 18" L x 5.8" W x ¾" Holds 1 to 2 transducers or paddle wheels.
PART #910 – 18" L x 8.5" W x ¾" Holds 2 to 3 transducers or paddle wheels
Helps to eliminate drilling permanent holes below the water line to prevent leakage.
Makes it easy to install, move or adjust your transducer to get the maximum benefit from your fish locator.
High-density polyethylene plate will not wrap, corrode, or be affected by sunlight. Light Gray in color.
Comes with stainless mounting hardware, which holds plate securely to any smooth, flat transom.
Bottom of plate can be easily cut to any hull angle.
Skin Wrapped.